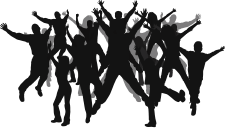 Squamish Youth Week–Celebrate!
2016 Squamish Teen Awards and Talent Night
Thursday May 5, 2016

On May 5th, as part of Squamish Youth Week (May 1–7), one hundred or so members of the Squamish community came out to support its teens at the Nest Restaurant in Brackendale. The free evening, hosted by Big Brothers Big Sisters Sea to Sky, focused on the teens with showcased musical talent, homemade pizza and plenty of laughter. The main focus of the night was to unveil the 2016 winners of the Squamish Teen Awards. These awards represent key areas that are not recognized anywhere else in the community.
2016 Squamish Teen Award Winners

Passionate Artist Award
presented by the Squamish Arts Council
ASHLEIGH GIFFEN
Artist is supportive of fellow artists
Artist embodies creativity
Artist has impacted the Squamish art community
Artist is committed and passionate about the arts

Positive Choices Award
presented by The Squamish Breakfast Club
ANITRA SARCEVIC
Health, nutrition and wellness are high priority to this individual
Teen is consciously aware of choices and their impact on themselves and others
Positivity and choices are admired and inspiring to others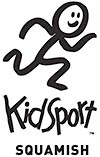 Dedicated Athlete Award
presented by Squamish KidSport
HAYDEN MCLELLAN
Athlete has a history with a variety of sports
Athlete's energy and enthusiasm are contagious
Athlete commits countless hours to his/her sport(s)
Athlete demonstrates leadership on and off the field

Selfless Citizen Award
presented by the Squamish Lions
CALLISTA RYAN
Citizen thrives for the betterment of Squamish by thinking globally and acting locally
Citizen actively seeks out community service opportunities and volunteers for a variety
Citizen is an advocate for local youth involvement

Devoted Musician Award
presented by the Squamish Firefighter's Association
CAMERON LARSON
Musician dedicates many hours to his/her instrument(s)
Musician frequently showcases his/her talent
Musician promotes the advancement of the Squamish music community
The Squamish Youth Selection Committee is proud to announce the following nominees for the
2016 Squamish Teen Awards
Ashleigh Giffen
Cameron Larson
Dawson Loop
Rory MacDonald
Jaden Macintosh
Hayden McLellan
Macy Roberts
Callista Ryan
Anitra Saracenic
Angus Thomson
Indroop Virk
Jonny Williams
Mallory Woods
Vanessa Yendall
Download the Youth Week Calendar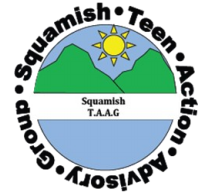 A Little About the Squamish Teen Action and Advisory Group
Mission Statement:
"We are a committed group of teens working with the community of Squamish to create opportunities for youth."
Roles:
• To create fun events by and for the youth in Squamish
• Advising the community on the teenage perspective
Values:
L
eadership
E
nvironmental Sustainability
A
cceptance
D
iversity
E
nthusiasm
R
espect
A Little About BC Youth Week:
www.bcyouthweek.com
Youth Week is a provincial celebration of youth held annually during the first week of May. It is a week of fun, interaction, and celebration intended to build a strong connection between young people and their communities and to profile the issues, accomplishments, and diversity of youth across the province.
Mission Statement: The BC Youth Week Committee engages individuals throughout BC to collaborate and support each other. We create opportunities that empower youth to be heard, recognized, and celebrated.
Almost 20 years later, Youth Week has become an international celebration to promote awareness of youth. It is an opportunity for people around the world to learn about, and from, the youth of their community. During May 1st to 7th, youth in BC will embrace the spirit of Youth Week by participating in activities and events organized by youth for youth, while honoring and celebrating their diversity and their many contributions in their communities.
Wherever Youth Week is celebrated, the idea behind it is the same: Young people are important and need to be recognized in a constructive and positive manner. Their contributions need to be acknowledged and celebrated. Mark your calendar and support youth in your community!